Alexandre Lacazette has denied there is a clause in his Arsenal contract that allows him to leave this summer if the club fails to qualify for the Champions League.
​​​​​National newspaper reports suggested this week that the Frenchman had such an agreement with the club's board but Lacazette denies that claim and says he does not envisage leaving the Emirates Stadium – unless he is no longer wanted by the club.
"I didn't know about this [agreement]. I have a contract with the club, so there is no point for me to leave if everyone is happy with me at the club," he said.
Lacazette has scored in two of Arsenal's last three games following a two-month barren spell. He admits he felt the pressure during that goalless run but says he always felt he had the support of Mikel Arteta and his team-mates.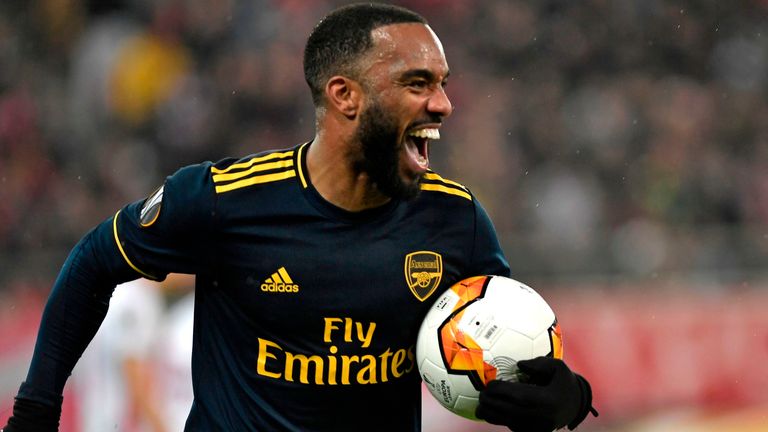 "I am a striker but I am not only here to score goals," he said.

"I'm also here to defend and help build the game. For me, it is not the best when I am not scoring. There is pressure but it's not just about me. I want to help the team and score but it is not the pressure from my transfer [fee].

"A lot of people can talk about. There is always something to say but I don't think about this.

"If my manager, my coach, and my team-mates are happy with me then this is the most important thing."