Mikel Arteta and Sean Dyche both had complaints after their sides played out a goalless draw in the Premier League on Sunday.
Arsenal head coach Arteta has now drawn five of his seven Premier League games since arriving at the club.
The Spaniard was unhappy with the playing conditions following the game, insisting the long grass and a dry pitch had played a crucial role in preventing his side from playing in their normal way.
In his post-match press conference, Arteta said: "The conditions were difficult – the grass was this long and they didn't put any water on it, and that's not a very helpful thing to play football.
"I didn't water the pitch yesterday at the training ground because I expected it, but that doesn't make it any easier to play.
"They [Burnley] do what they do really well, and you are allowed to do it so we have to react to that. In some moments it wasn't the grass – it was their quality and what they do really well, and we could not do it in the right way."
Pitch aside, Arteta explained that Arsenal are "very far" from where he would like them to be, with his side not winning in the Premier League since New Year's Day.
"The way the boys defended the box was really good. I think we have improved a lot in the way we have conceded chances but from any set piece, you can concede because they are bigger than us and it is a big strength of them [Burnley]," he toldSky Sports.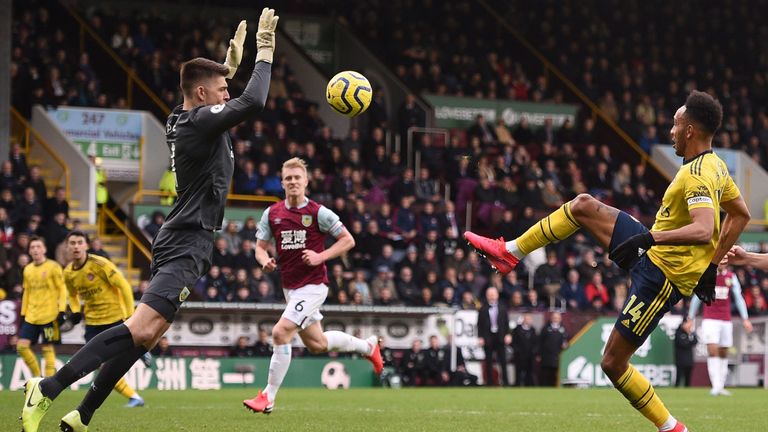 "We gave away a lot of sloppy passes today and we put ourselves in trouble in a very unnecessary way but we generated chances that you would expect to put the game to bed.

"But we didn't do it and we have to improve quality-wise. We are very far in terms of what I want in terms of sustaining attacks and being more unpredictable in our play but that's a process.

"In the next two weeks, we have longer periods for training and I will use them. We need some players back from injury and try our best to improve the team."